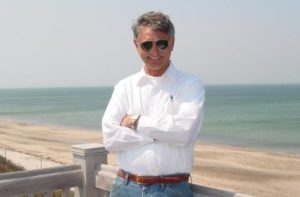 Therrien Architects is the result of Robert Therrien's dream to create a one source-consulting firm to address all the needs of Owners, Contractors, developers and attorneys by offering all the services that could be related to the construction industry.
Mr. Therrien has academic backgrounds in both architectural engineering and architectural design. In the course of his experience he has been a contractor, design builder, developer, and construction investigator providing forensic investigations for the construction bonding industry.
For over 20 years Mr. Therrien had a regional architectural practice tailored to meet all the building design, engineering, and consulting needs of the region. Seventy five percent of his practice was focused on municipal and public construction, ten percent on commercial, eight percent on residential and the balance on building consulting services to the insurance industry and legal professions.
With this broad range of experience he acquired an intrinsic knowledge of all the responsibilities, duties and needs necessary for all the participants of the construction process.
Mr. Therrien's love of architecture, building systems, building technology, and keen awareness of the issues involved complete success in the design and construction process prompted him to become an evening professor at both Wentworth Institute and the Boston Architectural Center.
His also has a deep concern for meeting the social needs for low income and affordable housing. Which compelled him to analyze and study the entire design, building system and regulatory processes to find economic solutions for this social need. Through his research he was able to design an economical building and design system that was socially responsive, flexible and architecturally sensitive to regional architecture.
It is all his interests, his concerns, knowledge and enthusiasm that made him recognize that the practice of architecture alone was not sufficient in itself to meet the needs of the public and that the time was right for a comprehensive firm that could respond to the dynamics of the entire construction process.